Prepare to explore even more data…. the Community Commons Team is pleased to announce members can now save an unlimited number of maps and reports to their profile!
After a careful review of site data, member feedback, and an initial look at our recent survey, a decision was made to remove the previous saving cap of five maps and five reports. This means members can now save and access all their maps, reports, and custom areas in their personal profile library.
Our team is hoping this change will result in the creation of more data visualizations as well as even more contributions to the public Map Gallery. To demonstrate, let's look at a few ways you can do more with all those extra maps.
Developing a Map Series
With such a large database to work with, it can be tempting to add many layers of data to a map at once. If you're not careful, the result can be a map that may be confusing or even misleading. This is especially true when working with polygon data, or data that covers a certain geographical shape like a county or census tract.
For example, let's look at adult obesity, diabetes incidence, and soda expenditures in Rusk County, Texas. Located on the western side of the state, Rusk has a population of 53,330 as of the 2010 census. First, we'll look at one map with all three of our data layers at once: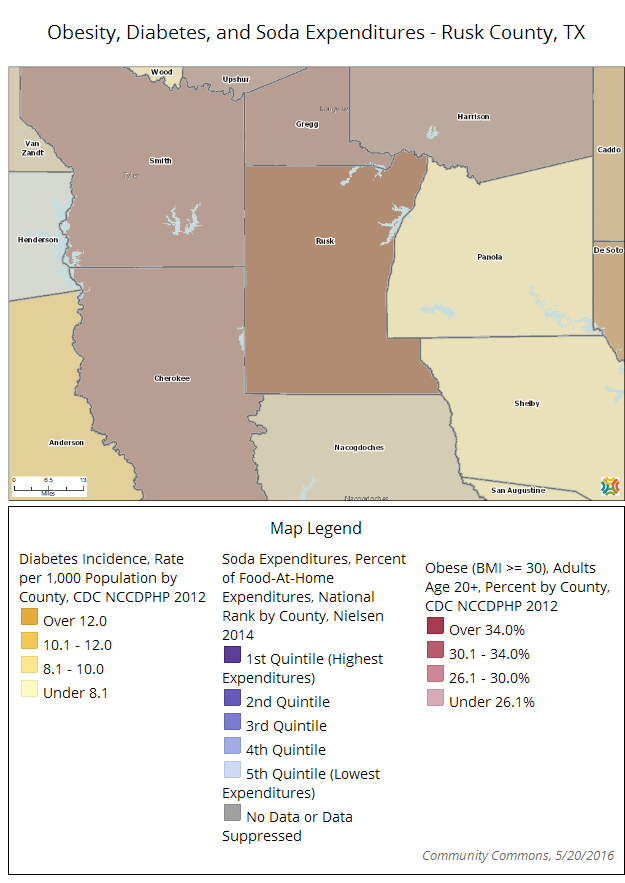 You can see the three data layers and color scales for the map above, but the color being displayed on the map doesn't quite match any of them. This is because the layers are stacked on top of one another, resulting in a muddy color that's not really telling us much. We can tell that Rusk County is different compared to it's neighboring counties, but we can't tell in what ways or if it's better or worse.
Now, let's take those data sets and create a series of three maps instead.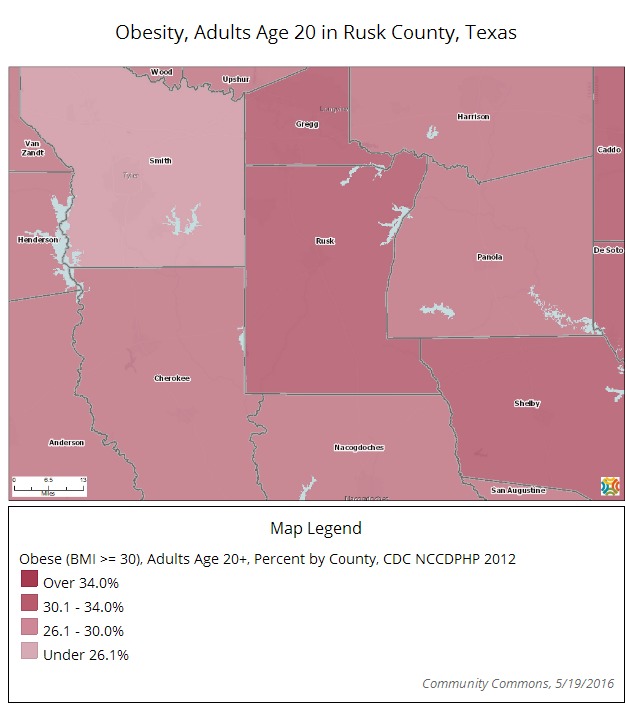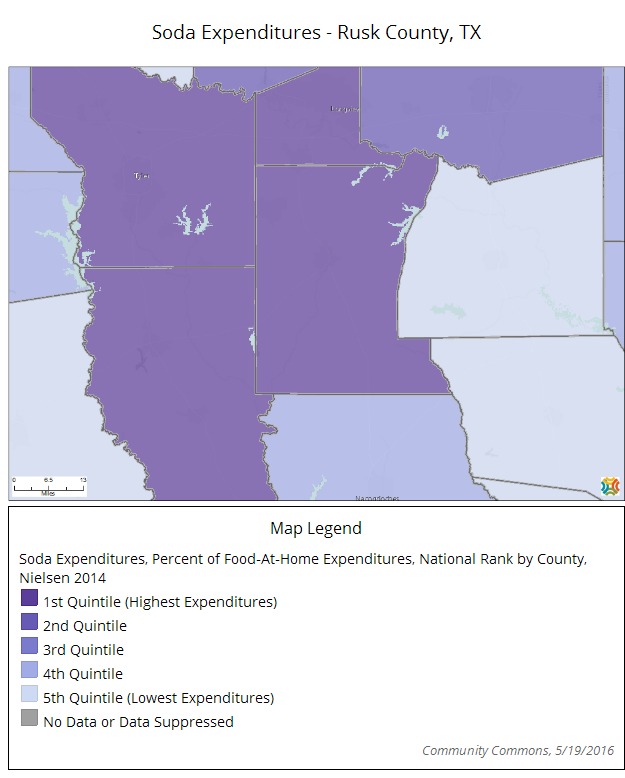 When we look at these three maps in sequence, we're able to observe that Rusk County falls in to the highest categories of adult obesity, diabetes incidence, and soda expenditures. The series provides clarity and allows us to tell a more detailed and coherent story. It also allows our audience to understand each data set and it's factors in a more cohesive and quick-to-comprehend way.
Have you developed a series of maps on Community Commons? Tell us about the data you've used in the comments below.
You might also like